July 22, 2006 on 4:48 pm | In
City Hunter Handbook
|
Comments Off

on City Hunter Handbook: Episodes 6-10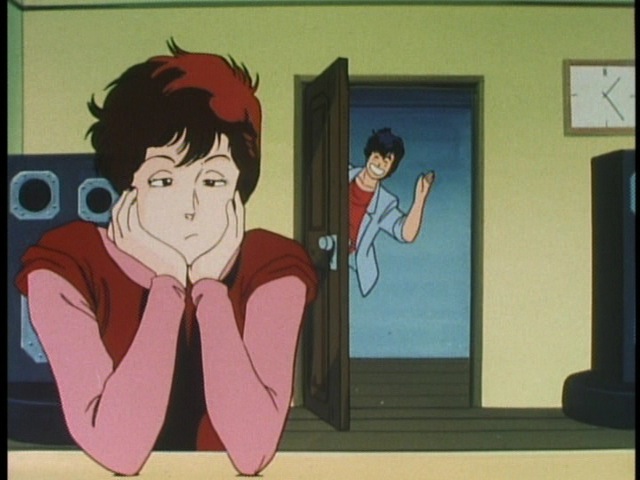 With the introductions of more of the major supporting cast in quite different guises to those that we will come to love them under, the second half of the first ten episodes of City Hunter effectively introduces Kaori to the equation without disrupting a thing.
June 21, 2006 on 1:23 am | In
City Hunter Handbook
|
Comments Off

on City Hunter Handbook: Episodes 2-5
More City Hunter! You'll never stop me! I'm aiming to make these semi-encyclopedic, which means that I am almost guaranteed to be shot down in flames by my hubris. Still let's give it a try!
These introductory episodes present insights into many facets of Ryo, with high stakes and complicated stories. It was something that I complained about in my initial run through of the series: a lack of deaths. Now, with all that I know, I can sense the consistency in the judgements meted out by the ultimately sage City Hunter.
Contains individual episode spoilers that will help you in your quest
June 13, 2006 on 11:56 pm | In
City Hunter Handbook
|
3 Comments
Last night, I got a most excellent, crazy idea: I would watch City Hunter. Like, the first episode ever. City Hunter is easily one of my most well-documented series, and one of the few titles that I would place among my favourites (there being far too many titles to categorise by degrees of "like"). Part of this is because I can see its flaws and acknowledge them: that the idea of the series is probably better than the show itself. Way back when I watched Million Dollar Conspiracy, I partook of the episode that introduced Kaori to the world of City Hunter. That provoked much thought, particularly in regard to the representation of the characters and the changes that occurred to the basic structure of the series.
Now! The episode that introduces City Hunter himself: Saeba Ryo. The show is nothing like this when it gets underway!
Powered by WordPress with Pool theme design by Borja Fernandez.
Entries and comments feeds. Valid XHTML and CSS. ^Top^