May 28, 2007 on 11:33 pm | In
Kare Kano
|
7 Comments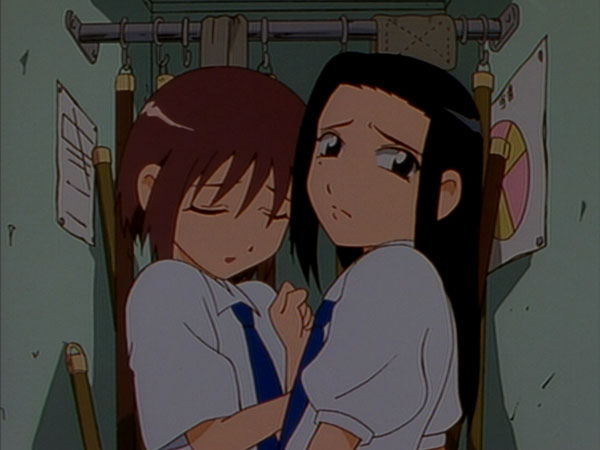 Hoo boy. Right now I feel like dousing myself in vitriol, setting myself alight, and dive bombing the internet. The majority of the second half of Kare Kano was good, but on many levels it went so far wrong that it was difficult to see where the rightness had been.
I did not care so much about the lack of a conclusion to the series; I had expected it all along. The half-arsed nature of what we were subjected to in the last six episodes, however, is less than excusable. One might say that this is, in fact, "inexcusable".
Parts dealing with Arima and Miyazawa Relationship delineated with spoiler warnings
May 26, 2007 on 9:45 pm | In
Kare Kano
|
4 Comments
This is what high school anime should be: directed by Anno Hideaki and (not) animated by GAiNAX. There is a lot to love about Kare Kano; much of the time, Anno out Annoes himself, which is always fun, and frequently besides it has many strong messages of comedy, love and drama.
Continue reading His and Her Circumstances (Kare Kano) – episodes 1 to 11…
Powered by WordPress with Pool theme design by Borja Fernandez.
Entries and comments feeds. Valid XHTML and CSS. ^Top^