July 22, 2006 on 5:47 pm | In
Kiba
|
1 Comment
"Small Treasure"
or
"Emo Bread will prove a saviour!? Milquetoasts never prosper!"
Another example of a less than interesting A story being overshadowed by a pertinent B story, that once again proves the theory that Noa is more interesting than Zed.
Miki continues on his spirit stealing rampage. Only the powers of love and friendship can save him from the controlling influence of Slaguna!
Meanwhile, on the more interesting country where Noa is hanging around, sparkly tragedy strikes!
With Miki's increasing psychosis, the faces that he pulls grow more outlandish as well. That's good stuff, but the battle against the weakness of his own confidence is rather pat and boring. Yes, I get it: Miki wears a silly hat and has no spirit as a result. Solution, Miki? Take off the hat! No, actually, it looks good on you. Oh, I just don't care. Behave, damnit.
The more interesting part is, of course, Noa. I wonder if he's more interesting simply because we're not given as much of him and have to guess as what he's doing. Ah, who am I kidding: that's precisely why he's more interesting. Noa's story is a mystery that isn't conveyed to the audience in a frustrating fashion, and the causes of his angst are actually entirely understandable, so you can't even really accuse him of being emo. His reaction to the events of this episode was spot on. With all of the shifting going on, I'm actually interested in what is coming next.
Kiba has improved almost immeasurably since Dumas died. Whoever all of these threats are, they're about fifty billion times more interesting than the "Hear No Evil, See No Evil, Speak No Evil" crowd of Jimoto ever were.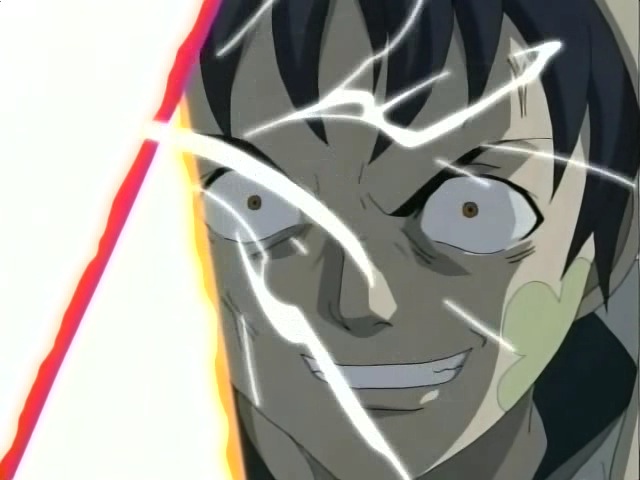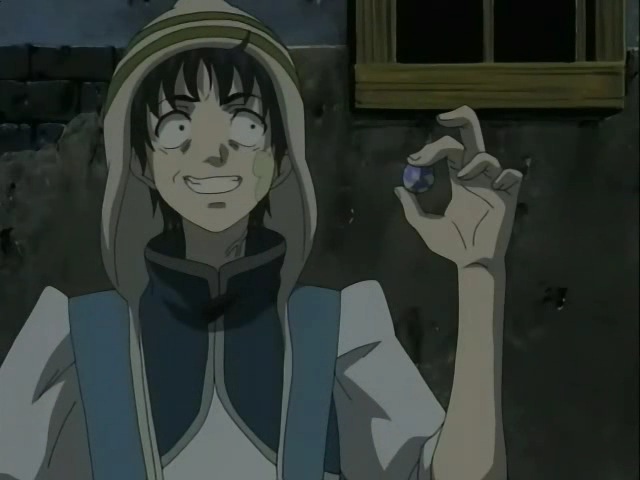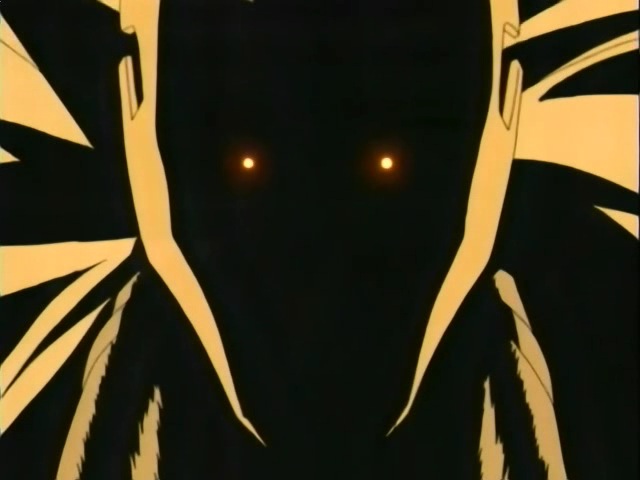 1 Comment
Whats the song thats played after noa kills everyone?

Comment by sef — August 21, 2006 #
Sorry, the comment form is closed at this time.
Powered by WordPress with Pool theme design by Borja Fernandez.
Entries and comments feeds. Valid XHTML and CSS. ^Top^