August 23, 2006 on 12:39 am | In
Honey and Clover
|
1 Comment
"We had no idea"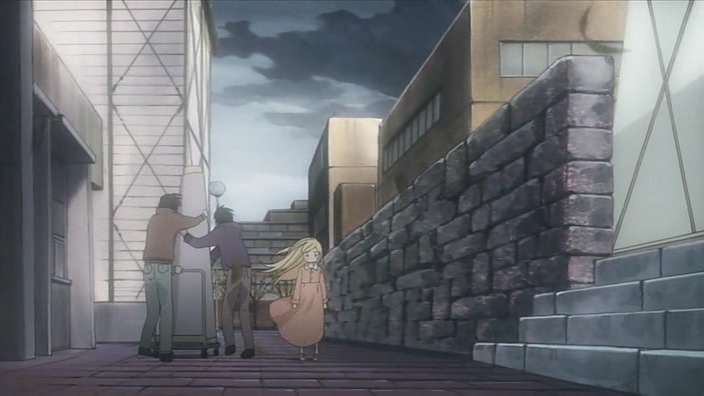 Revenge is bitter and unsatisfactory.
Spoilers
Hagu-chan gets hit by a shattering pane of glass at the Hamabi festival. Mayama gets locked out of Rika's room. Kaoru achieves revenge on the Floyd corporation, but victory is hollow.
When an episode starts with a character saying something along the lines of "If I could no longer draw, I would return myself to God", you know you're not going to be in for a good time. Yes, this episode of Honey and Clover II begins with Hagu-chan declaring suicidal intent if something terrible were to befall her.
Naturally, something terrible befalls her. Stupid universe.
I think that the three stories told in this episode actually stretches the quality of the episode somewhat, yet I can see the necessity in showing these simultaneously occurring events in as close to simultaneous as you can get without being 24. The Mayama story, for example, is largely useless except for showing us what's going on with Mayama and Rika. I felt that the Hagu story needed a little bit more bite to it, and less distance. On reflection, though, Hagu has been bottling herself up and is not yet able to express any emotions on this matter. Part of that is the drugs, but she's been reticent with everyone around her. I want that to clear up.
The Kaoru story (because that story has somehow become about Kaoru rather than Morita) comes to its close in a way that is, in retrospect, exactly as understated as it should have been. There was no real sense of triumph in the scene in which Kaoru destroy's Floyd's life, and outside in the sunset one could really feel the hollowness of his achievement and his incredible disappointment with the fact that he could not live up to the promise that he had made to his father all those years ago.
It's easy to notice that, in the takeover scene, Morita could not look ahead at Floyd. He was always on support, and who knows where the Morita family can go now? It's a moral victory in one regard, but in another it's just a case of daring history to repeat itself. If Kaoru had aimed to destroy Floyd alone and not his entire family, it may have been different. Floyd was an evil person, but Kaoru has become similarly misguided.
I suppose the difference is that he can see the error of his ways. Still good Honey & Clover, but not so utterly compelling as it has been. Hopefully Morita can help Kaoru and move on.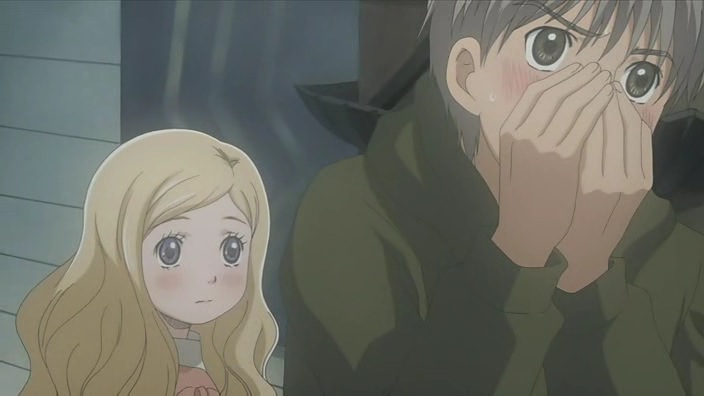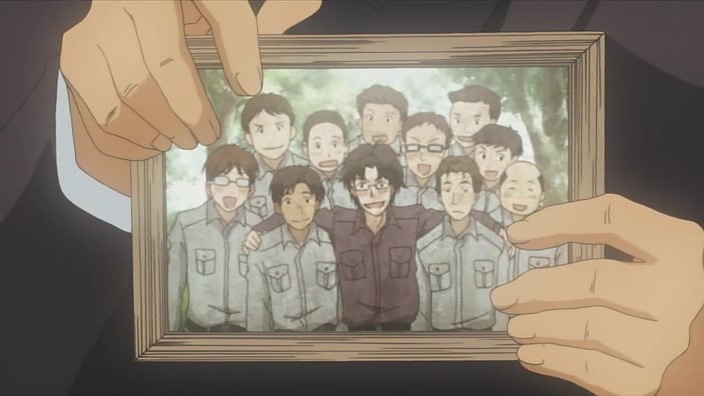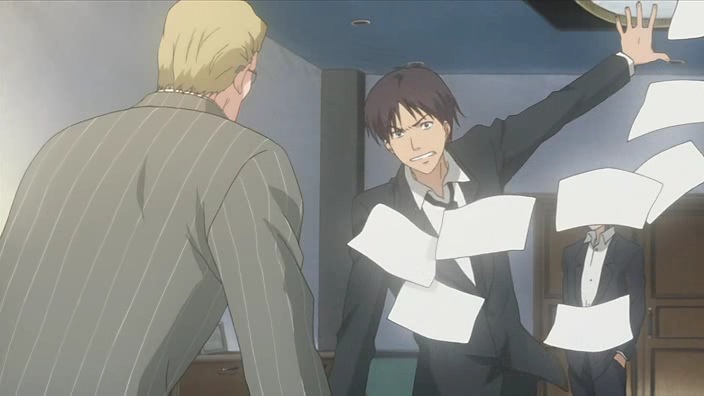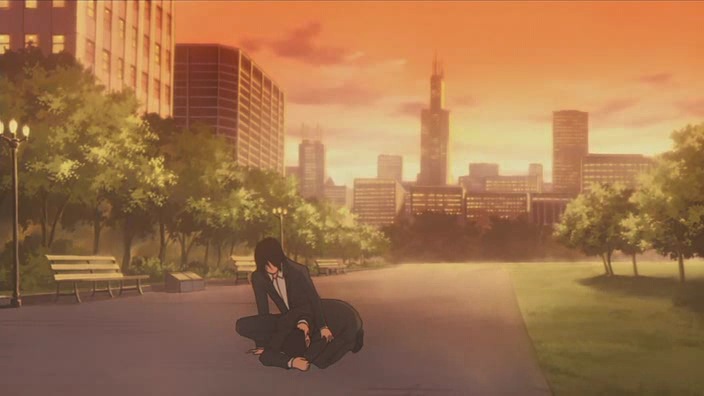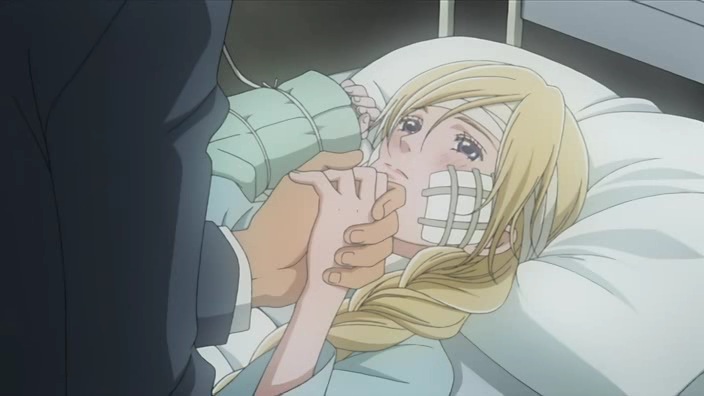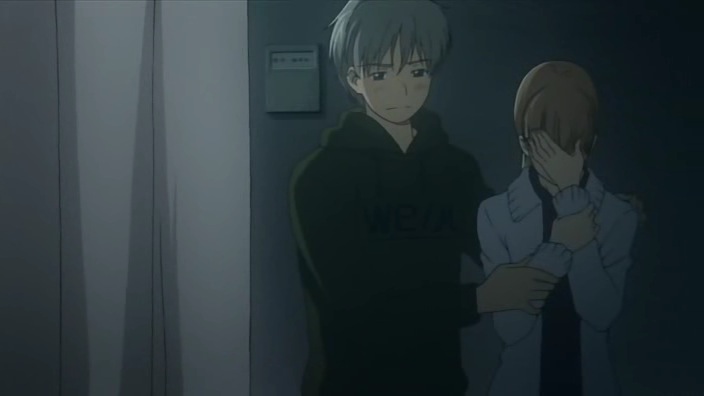 1 Comment
Still, watching Mayama with MacCarlos was probably the most funny part of the episode, given the way the other two stories are quite dramatic. As you can see, Kaoru's obsession really WAS destroying him towards the end – Morita was apparently in it mostly to help his brother, and perhaps out of a sense of duty to his departed dad… but Kaoru grew steadily more and more consumed by it, to the point where he'd abandoned his ideals (witness the stealing a few yen from all the children around the world forever plan) and sought only to regain the company… no matter what, with the extra pain heaped on Floyd only as an afterthought, because he wanted to get some payback… with interest.

I wish they'd done more with the Hagu story there, especially given how it happened in the manga – although knowing how this is going to end.. well, I wonder if they can cram it all into the 4-5 episodes left.

Comment by Haesslich — August 23, 2006 #
Sorry, the comment form is closed at this time.
Powered by WordPress with Pool theme design by Borja Fernandez.
Entries and comments feeds. Valid XHTML and CSS. ^Top^