September 3, 2006 on 11:20 pm | In
Honey and Clover
|
3 Comments
"Pondering my inabilities"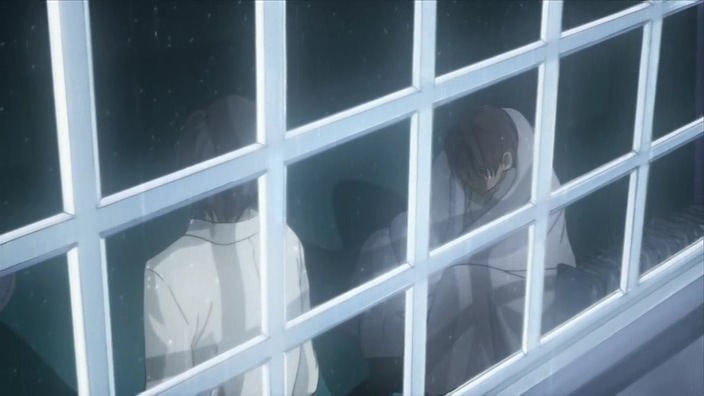 It took me a moment to realise that Hagu-chan has become Rika II. I'm not sure what to think of that development. This is a well focused episode, effectively portraying Yamada and Takemoto's reactions to Hagu-chan's situation. A good episode of a program will spin out from a single idea to create an all around well-made effort. Even the Morita part of the episode was tied in well.
Standard spoiler warning
Kaoru has gone missing and Morita doesn't know what to think. Meanwhile, Yamada assists Hagu-chan and Takemoto wonders how, or even if, his life will be changed by Hagu-chan's dilemma.
The twenty year plan of Kaoru culminates in victory and a disappearance. It's sad to see a man who is totally convinced that his father only had love for his brother, caught up in a total cycle of flagellation. Apparently Kaoru's "imagination" means that he won't do anything to harm himself, but I'm of the opinion that Kaoru's self loathing and feelings of inadequacy sprang from his perception that he had no imagination. It is true, however, that Kaoru's absorption in the plot for revenge meant that he could not see the truth of Morita: Morita assisted out of love, not a strange obligation.
This dovetails nicely into the Hagu-chan main plot: I found myself wondering if it's fair for Takemoto to "win" simply by virtue of being there. Takemoto has the luxury of having no problems in his own life that cannot be ignored. He can dedicate himself to Hagu-chan, and that would "open the door to her heart". Yet he cannot treat the situation like this. Even as he thinks of helping Hagu-chan he realises that his own life would be compromised. He would not have time to work to support himself and look after her, and would generally be crushed under the pressure of the existence. He would be drowning himself and would bring Hagu-chan further down, as Shuu-chan has implied. In this situation, Shuu-chan has to be the rock; it is unfair to ask someone like Takemoto to devote his soul to the situation.
Of course, he must not abandon Hagu-chan altogether, but there can be words of support from the road. How is this going to work out? I don't know, but I got a legitimate feeling of sorrow from watching this episode.
Honey & Clover continues to rend hearts wherever it goes. This was not the best looking episode ever, but it proves that one has to look outside oneself and shows that, sadly, romantic intentions cannot solve everything.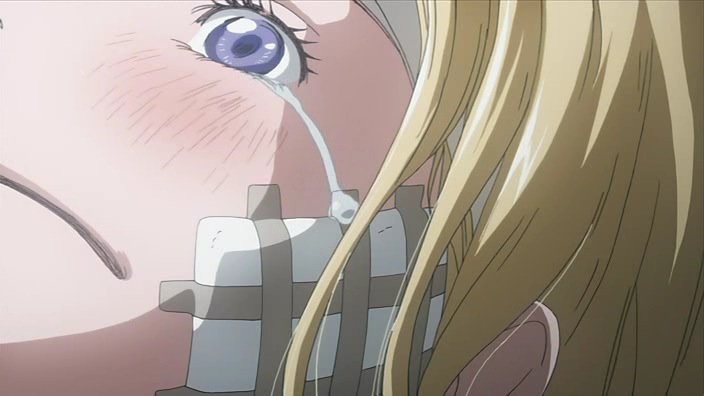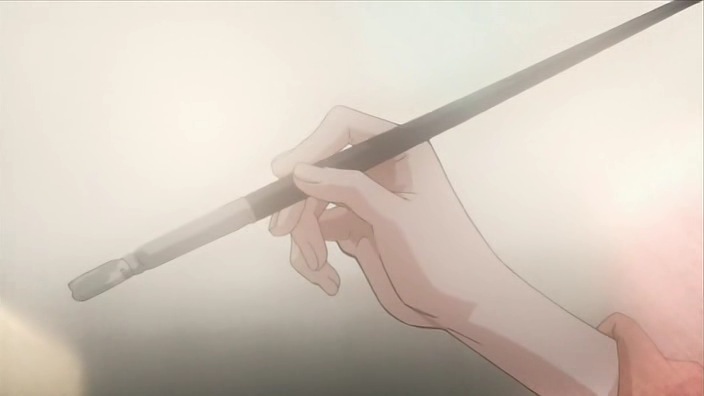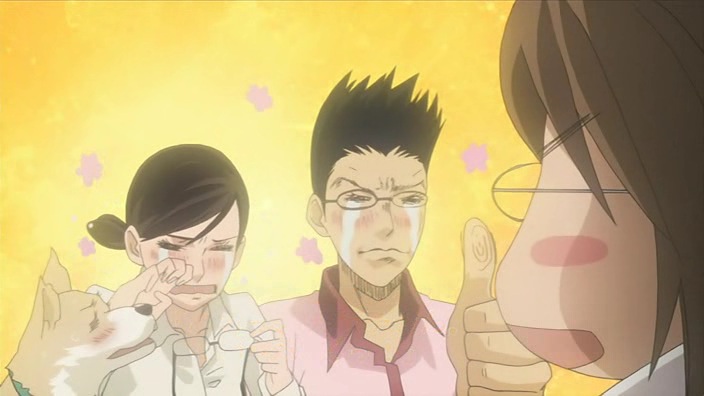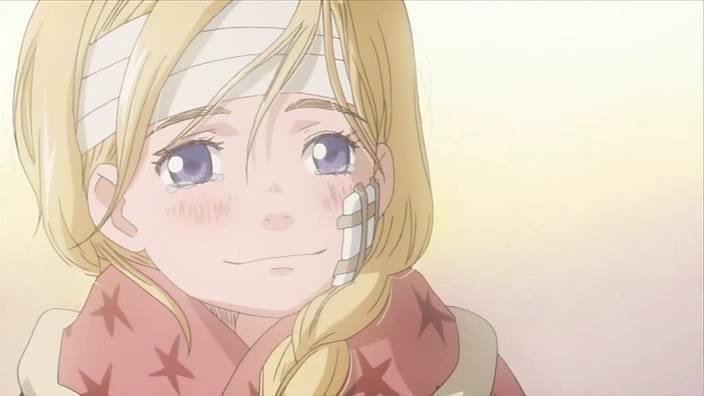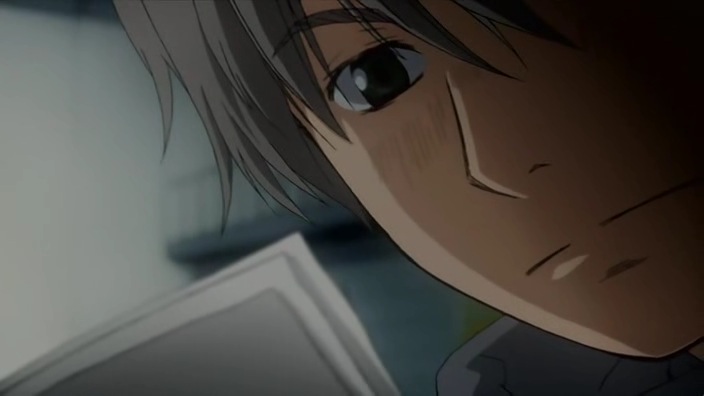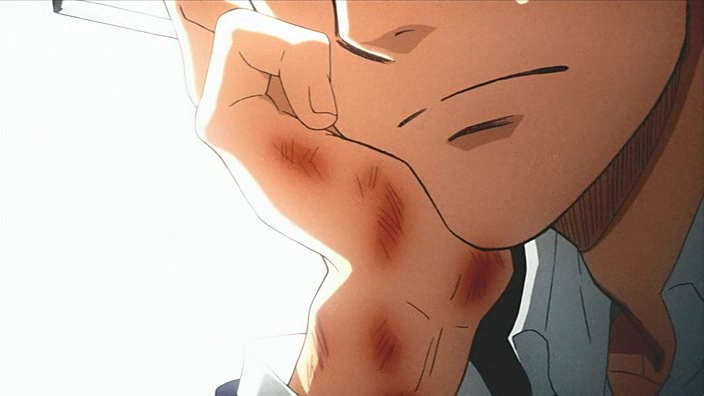 3 Comments
With Rika, her tragedy was losing the person closest to her. WIth Hagu, her tragedy is losing her passion in life. But it is the same in that both had accidents which damaged something important in their lives and has left them feeling….."empty" or such.

But for some reason to me Kaoru and Shinobu's storyline has has one of the biggest impact, to me.

I feel sorry for Morita, though he tries his best, his bro aint seein the things in the rite away. i wish kaoru really understands his brother's love for him

Comment by Runge — September 12, 2006 #
Sorry, the comment form is closed at this time.
Powered by WordPress with Pool theme design by Borja Fernandez.
Entries and comments feeds. Valid XHTML and CSS. ^Top^